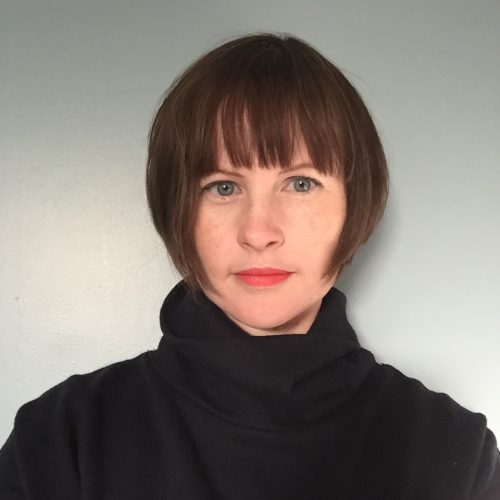 Maeve Connolly is a Dublin-based researcher, focused on changing cultures and economies of art and media practice. She is a Lecturer in the Faculty of Film, Art & Creative Technologies at Dun Laoghaire Institute of Art, Design & Technology, Dublin, Ireland, where she co-directs the MA in Art & Research Collaboration (ARC) and also teaches studio modules on the BA in Art.
She is the author of TV Museum: Contemporary Art and the Age of Television (Intellect, 2014) on television as cultural form, object of critique and site of artistic intervention, and The Place of Artists' Cinema: Space, Site and Screen (Intellect, 2009), on aspects of the cinematic turn in art. She is also the co-editor, with Orla Ryan, of The Glass Eye: Artists and Television (Project Press, 2000), a collection of artists' projects exploring the televisual.
Recent publications include contributions to the anthologies European Women's Video Art (John Libbey, 2019), Display ǀ Dispositiv: Asthetische Ordnungen (Wilhelm Fink, 2018, published in German) and Workshop of the Film Form, (Fundacja Arton and Sternberg Press, 2017, published in English and Polish). Her writing on art and media has appeared in Afterall, Artforum, Art Monthly, Frieze, Journal of Curatorial Studies, Millennium Film Journal, MIRAJ, Mousse, Screen, and The Velvet Light Trap, and in catalogues/artists publications by Bik Van der Pol, Gerard Byrne, Phil Collins, Anita Di Bianco, Vivienne Dick, Martin Healy, Laura Horelli, Hubbard and Birchler, Finola Jones, Jesse Jones, Barbara Knezevic, Alex Martinis Roe, Melanie Manchot, Bea McMahon, Mairead O'hEocha, Niamh O'Malley, Susan Philipsz, Sarah Pierce and Olivia Plender.
Maeve has curated screening programmes at various locations, including Bluecoat (Liverpool), the Irish Film Institute (Dublin), LUX (London), Mother's Tankstation (Dublin), Project Arts Centre (Dublin) and the Starr Auditorium in Tate Modern. She currently serves on the Board of Directors of the Irish Film Institute and on the advisory boards of aemi, (Dublin), PLASTIK Festival of Artists Moving Image (Dublin), and the journals Alphaville (University College Cork) and MIRAJ (Intellect, Bristol). In 2017-2019 she was a Visiting Research Fellow at CONNECT – the Science Foundation Ireland Centre for Research into Future Networks and Communications in Trinity College Dublin. Her current research focuses on artists as agents, analysts and archivists of infrastructural change.